Welcome to Dating To Relating For Women
We are in the process of putting together materials to help women meet the kind of man they are looking for and to understand how to relate to men better. (Sign up for our Woman's Newsletter Here) – Find out about Mr. L. Rx's Interviews Here.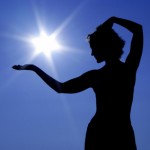 In Our Dating To Relating For Women materials, you will learn how to:
– spot a player
– spot a cheater
– how to tame a player and cheater
– to get rid of "unwanted" attention or "unwanted" men
– how to develop and have men "friends" who aren't interested in you sexually
– how to compete for a man who has his choice of women
– how to find, compete for and obtain the kind of man you are looking for
– how to relate to and keep the man of your choice
Joining our staff and writing materials for women will be Mr. P. L. Ayer.
Mr. P. L. Ayer, you guessed it – is a Player. With thousands of sexual conquests under his belt, Mr. P. L. Ayer upon becoming the proud father of two girls has had a change of heart. Realizing he wouldn't want men using his daughters the way he has used thousands of women, Mr. P. L. Ayer is now determined to educate women on how men like himself use, lie to, and cheat on women without ever getting caught. The Secrets of a master player EXPOSED for the benefit of women exclusively on DatingToRelating.com.
"How To Get Any Woman In Seven Days" is his first report. Developed in a "frat house" of players in college, the seven day plan has never failed Mr. P. L. Ayer in landing the object of his sexual desire. His simple plan has been used to score thousands of sexual conquests for Mr. P. L. Ayer alone. Moreover, the plan was duplicated and verified by scores of his fellow "frat" brothers. A must read for any woman who wants to know the game plan and approach of a master player. Now available get your copy today.

"The Secrets Of Men" – in his second report, Mr. P. L. Ayer answers the five most common questions he has been asked by women about men. Now available get your copy today.

Mr. P. L. Ayer, breaks the code of silence and educates women on ALL aspects of being played in "BUSTED: How To Spot a Player and Cheater – The Secrets Of A Reformed Player (What Every Man Would Want His Daughter To Know)"
Learn why a player and cheater who has had sex with thousands of women never got caught. Learn 26 ways to tell if your man is cheating and get seven complete case studies of women who were played, with full IM transcripts.
This is the book that exposes it all. If you suspect your man is a liar and a cheater and/or is playing you, this is the book you need. Now available get your copy today.
Click here to see the table of contents for "BUSTED: How To Spot a Player and Cheater – The Secrets Of A Reformed Player (What Every Man Would Want His Daughter To Know)"
Then in his next book Mr. P. L. Ayer will educate women on how to corral and control the basic instinct of men in "How To Get The Man You Want (And Other Truths About Men You Never Wanted To Hear)". (Scheduled for release in Fall of 2009 – In the meantime, girls, get a copy of "How To Get Any Woman In Seven Days" – it will be an eye opener!) If you want to ORDER a copy of "How To Get The Man You Want (And Other Truths About Men You Never Wanted To Hear)" before it is released you can get 50% off the release price here and a FREE COPY of "How To Get Any Woman In Seven Days". Your eBook will be emailed to you as soon as it is released.

Click here to see the table of contents for "How To Get The Man You Want (And Other Truths About Men You Never Wanted To Hear)"
Beyond Playing – For those women who want to learn how to attract, meet, compete for and keep the kind of man you really want then you are going to want a copy of Dating To Relating – From A To Z (For Women) – now scheduled for release in the last quarter of 2009. If you want to know how to compete for the kind of man you want then you are going to want to know what Mr. L. Rx (who turns down HUNDREDS of women a year for sex and relationships) is going to tell you. For women who can't wait, Mr. L. Rx suggests you get a copy of Dating To Relating – From A To Z (A Man's Guide To Understanding Women) NOW as a lot of the technology (especially the relationship technology) applies to both men and women. And if you order your copy HERE you will get a free copy of Dating To Relating – From A To Z (For Women) when it is released. Make sure you order from this page to get a free copy of Dating To Relating – From A To Z (For Women) when it is released.

Coming Soon: You will be able to see the table of contents for "Dating To Relating – From A To Z (For Women)"
Who better to teach women how to spot and avoid, or coral and tame Players and Cheaters than a master player himself? Mr. P. L. Ayer
Who better to teach women how to meet, compete for, secure and relate to "Mr. Right" than a man who turns down hundreds of women a year and who has NEVER cheated on a girlfriend or wife? Mr. L. Rx

TWO PERSPECTIVES – EVERYTHING YOU NEED TO KNOW – WHAT A COMBINATION ! – AND ONLY ON DATINGTORELATING.COM

READ SOME OF MR. L. RX's FREE ARTICLES FOR WOMEN HERE
Dating TO Relating For Women

How Women Blow It With A Good Man